We manufacture 'On-Demand', and most orders ship in 72 hours.
We offer 99.995 pure wire in our standard sizes for $150.00/oz. Indium/Tin 52/48 solder wire is $116.00/oz. and our NEW product In/Ag (97/3.0) Indium/Silver solder at $150/oz.
We RECYCLE your USED indium scrap to 'like new' wire in our standard sizes for $75.00 per ounce.
To request a quote for wire or sheet (foil) please click here. Our 3.375″ washers are $24/ea. in packs of 10
We also can manufacture indium foil down to .005″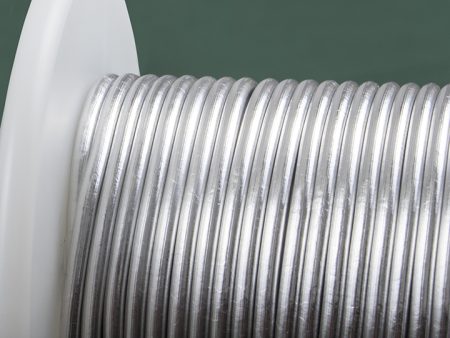 Contact us for customized orders

Worldwide Shipping
We welcome international inquiries and ship all around the world.

Best Quality
Our mission is to deliver high quality products and services globally.

Best Offers
We offer fixed price per ounce and allow the diameter and length to be the variables.

Secure Payments
Buy our products securely online from the convenience of your home or business.